The Climate Costs of Big Tech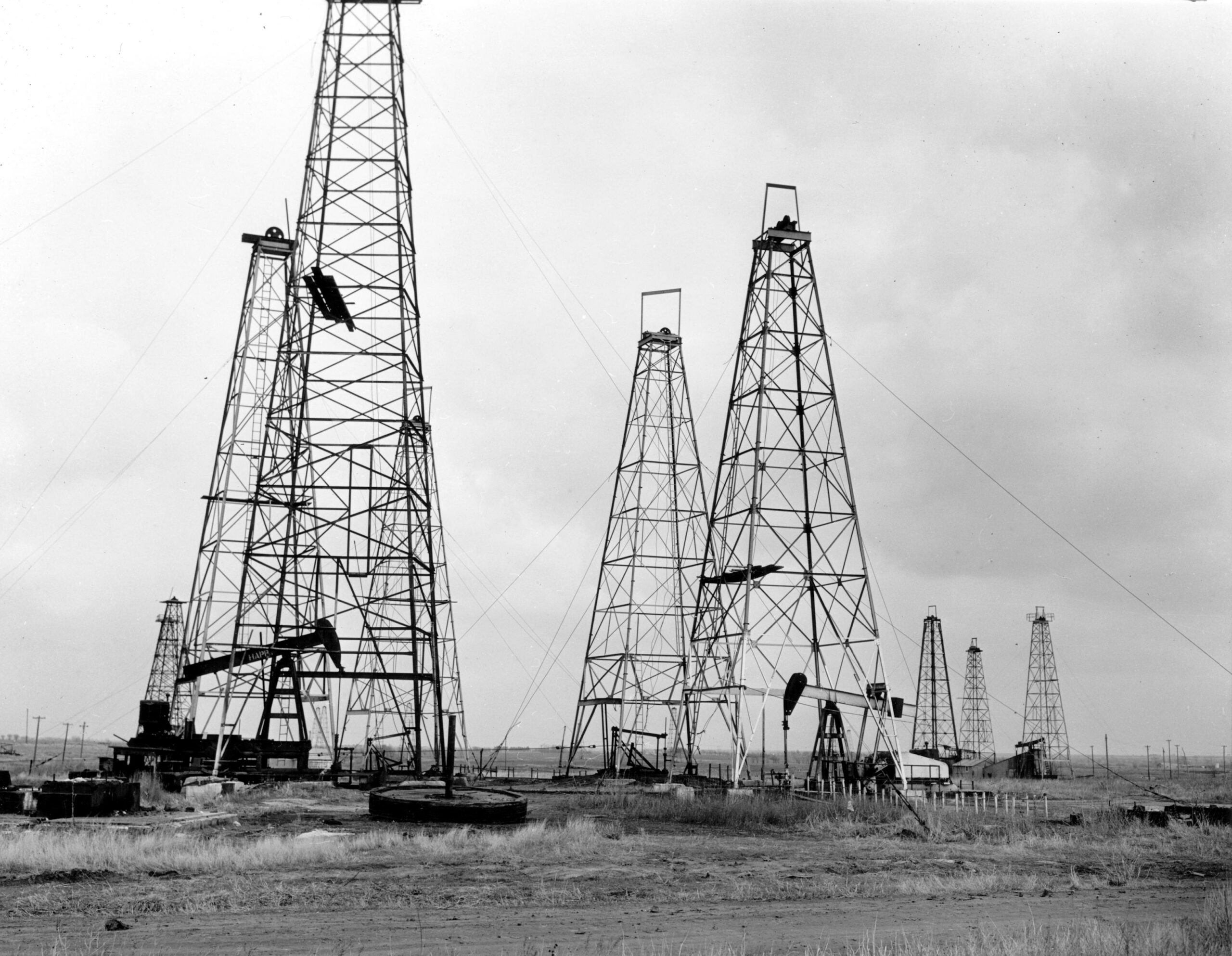 PART OF
2023 Landscape
Big-tech infrastructures are locking us into an unsustainable future. The climate costs wrought by big tech intersect with and build upon the harms of other unjust systems, structures, and processes, including the racism of capitalism and settler colonialism.
---
The constant push for scale in artificial intelligence has led Big Tech firms to develop hugely energy-intensive computational models that optimize for "accuracy" – through increasingly large datasets and computationally intensive model training – over more efficient and sustainable alternatives.1See Roy Schwartz, Jesse Dodge, Noah A. Smith, and Oren Etzioni, "Green AI," arXiv:1907.10597v3, August 13, 2019; and Becky Kazansky, Madhuri Karak, Teresa Perosa, Quito Tsui, and Sara Baker, "At the Confluence of Digital Rights and Climate & Environmental Justice: A Landscape Review," Engine Room, 2022, . As we increasingly become locked into using Big-Tech infrastructures, we also become locked into their voracious appetite for resources, necessitating a life cycle analysis: the data centers needed for computationally intensive AI have high energy costs and carry a massive carbon footprint.2Emma Strubell, Ananya Ganesh, and Andrew McCallum, "Energy and Policy Considerations for Deep Learning in NLP," arXiv: 1906.02243v1, June 5, 2019. Computing technologies rely heavily on minerals that are procured under violent and exploitative conditions.3Michael Kwet, "A Digital Tech Deal: Digital Socialism, Decolonization, and Reparations for a Sustainable Global Economy," Global Information Society Watch, August 10, 2020. But these environmental harms are not evenly distributed; they disproportionately impact communities that are already marginalized, in a manner that reenacts historical practices of settler colonialism and racial capitalism.4See Max Liboiron, Pollution Is Colonialism (Durham, NC: Duke University Press, 2021); and Emily Bender, Timnit Gebru, Angelina McMillan-Major, Shmargaret Shmitchell, "On the Dangers of Stochastic Parrots: Can Language Models Be Too Big?" FAccT '21: Proceedings of the 2021 ACM Conference on Fairness, Accountability, and Transparency, March 2021.
While the carbon costs of data centers have been the primary focus of attention in the news, data centers also rely on immense amounts of water for both electricity production and cooling.5April Anson, Andrea Ballestero, Dean Chahim, CIEJ, Theodora Dryer, Sage Gerson, Matthew Henry, Hi'ilei Julia Hobart, Fushcia-Ann Hoover, J.T. Roane, Amrah Salomón, Bruno Seraphin, and Elena Sobrino, "Water Justice and Technology: The COVID-19 Crisis, Computational Resource Control, and Water Relief Policy," AI Now Institute, January 10, 2022, https://ainowinstitute.org/water-justice-technology.html. To supply their centers, many tech firms draw from public water supplies and aquifers, adding to regional water stress—while being built in some of the world's most drought-prone areas.
To cool down servers and prevent overheating, data centers require immense amounts of water for electricity generation.6See David Mytton, "Data Centre Water Consumption," npj Clean Water 4, no. 11 (2021); Farhana Sultana, "The Unbearable Heaviness of Climate Coloniality," Political Geography 99 (November 2022); Masaō Ashtine and David Mytton, "We Are Ignoring the True Cost of Water-Guzzling Data Centres," Conversation, October 19, 2021; and Caroline Donnelly, "Why Water Usage Is the Datacentre Industry's Dirty Little Secret," Computer Weekly, September 21, 2021. Companies often draw on public water supplies that are already strained after decades of growth and underinvestment in public infrastructure,7Nikitha Sattiraju, "Google Data Centers' Secret Cost: Billions of Gallons of Water," Bloomberg, April 1, 2020. though the amount drawn from existing supplies is difficult to verify because many companies' water use is largely non-transparent (some companies publish limited figures).8Microsoft and Facebook currently publish aggregated water data. See "Reports Hub," Corporate Social Responsibility, Microsoft, accessed March 3, 2023; and "Water," Sustainability, Meta, accessed March 14, 2023. Despite this heavy reliance on water, data centers are being built in areas already experiencing high levels of regional water stress (including the West and Southwest US),9 Gauthier Roussilhe, "The Hidden Costs of Data Centers," July 21, 2022, in World Wide Waste with Gerry McGovern, This Is HCD, podcast, MP3 audio, 50:00. leading community and conservation groups all over the world to protest the construction of new data centers in their neighborhoods.10See Olivia Solon, "Drought-Stricken Communities Push Back against Data Centers," NBC News, June 19, 2021; and Bo Petersen, "Google's Controversial Groundwater Withdrawal Sparks Question of Who Owns South Carolina Water," Post and Courier, April 22, 2017. Pushback has been moderately successful—for example, following extensive controversy over the impact of data centers on local residents' water supply and the likelihood that certain provinces were facing seasonal water shortages, organizers pushed the Netherlands to temporarily ban the new construction of data centers.11Dan Swinhoe, "Update: Hollands Kroon Facing Drinking Water Shortage If New Data Centers Are Built," Data Center Dynamics (DCD), March 22, 2021.
Big Tech firms are setting out ambitious public sustainability goals, but are failing to follow through.
Driven by worker-led activism and negative headlines about tech's climate costs, large technology firms have been vocally supportive of climate action and have announced ambitious public sustainability goals. But these amount to little more than a marketing ploy.
Several tech firms have made significant sustainability pledges, including Microsoft's promise to be carbon negative by 2030,12Brad Smith, "Microsoft Will Be Carbon Negative by 2030," Microsoft (blog), January 16, 2020. and to reduce data-center water usage by 94 percent by 202413Harry Menear, "Microsoft to Reduce Data Centre Water Usage by 94% by 2024," DataCentre, October 28, 2021. and Google's aim to shift its data centers to carbon-free electricity by 2030.14Catherine Clifford, "How Google Plans to Use 100% Carbon-Free Energy in Its Data Centers by 2030," CNBC, April 13, 2022. Many of these initiatives are reactive, designed in response to worker-led organizing: a day before a planned protest by Amazon Employees for Climate Justice, Jeff Bezos attempted to head the news cycle off at the pass by announcing a plan for Amazon to achieve net-zero emissions by 2040, and to match 100 percent of its power with renewable purchases by 2025.15Leslie Hook and Dave Lee, "How Tech Went Big on Green Energy," Financial Times, February 10, 2021. But green nonprofits underscore that these initiatives are little more than marketing: one report by the New Climate Institute gave Amazon and Google's climate pledges a "low integrity" rating and Apple a "moderate integrity" rating, meaning that their accounting for emissions is inherently flawed or that they will fail to meet even their own modest targets.16 New Climate Institute, "Major Companies Largely Fail Net Zero Climate Pledge Test," press release, February 7, 2022.
In fact, in some cases the emissions of many of the firms that have made such pledges actually grew: Microsoft's emissions increased from 11.6m metric tons of CO2 in 2020 to 13m metric tons in 2021.17Microsoft, 2021 Environmental Sustainability Report: From Pledges to Progress, 2021. Instead of taking on the harder work of reducing their carbon demand, firms are pouring hundreds of millions of dollars into carbon-removal technology and carbon offsets, even as their emissions continue to grow.18Justine Calma, "Stripe, Alphabet, Meta, Shopify, and McKinsey Launch New Carbon Removal Initiative," Verge, April 12, 2022. Such measures don't have a good track record of effectively permanently removing carbon dioxide from the atmosphere and aren't a substitute for reducing emissions overall.19Justine Calma, "Big Tech Is Pouring Millions into the Wrong Climate Solution at Davos," May 25, 2022, Verge.
---
---
Despite their pledges, tech firms have either remained silent on or have actively opposed major climate policy initiatives.
Despite their strong rhetoric, tech firms are reticent to use their political capital in support of major climate policy initiatives. In the lead-up to the vote on the Inflation Reduction Act, which included the biggest climate investment in US history, tech companies largely stayed silent on their positions on the bill.20See Lisa Martine Jenkins, "Big Tech is largely silent on whether it supports the new climate bill," Protocol, July 29, 2022; and Bill Weihl, "Where Was Big Tech on Historic Climate Legislation? (The Answer Might Surprise You)," GreenBiz, September 6, 2022. Another study found that only 6 percent of large tech firms' lobbying targets climate policy, suggesting a broad refusal to deploy their resources in support of environmentally friendly policy initiatives.21See InfluenceMap, Big Tech and Climate Policy: An InfluenceMap Report, January 2021; and Laura Paddison, "Big Tech's Pro-Climate Rhetoric Is Not Matched by Policy Action, Report Finds," Guardian, September 20, 2021.
In some instances, they are willing to make significant contributions to climate change deniers. For example, Google has made large contributions to the Competitive Enterprise Institute, a conservative group that influenced the Trump Administration to abandon the Paris Agreement.22Lisa Friedman and Hiroko Tabuchi, "Following the Money That Undermines Climate Science," New York Times, July 10, 2019. The company also sponsored the annual meeting for the State Policy Network, an organization whose members created a "climate pledge" website asserting that "there is no climate crisis."23Stephanie Kirchgaessner, "Revealed: Google Made Large Contributions to Climate Change Deniers," Guardian, October 11, 2019.